Physical Education at Pannal Primary School
Physical Education at Pannal Primary School
Pannal Primary School's Mission Statement is "Enjoying learning together, building foundations for life".
We feel that Physical Education plays an important role in helping us to fulfil this statement. In addition to this, our vision for PE, Healthy Active Lifestyles, and School Sport is for all children to be able to enjoy participating in physical activity in PE, during lunchtime activities, at after school clubs, at festivals, during competitions/tournaments and through learning leadership skills. We have worked hard to develop our Physical Education and achieve this through both curriculum time and extra-curricular activities.
Our PE curriculum
Our main aim is to raise participation levels and the profile of sport within the school and engage more of those children who are not instinctively drawn to sport. This is now being achieved with 80% of key stage 2 children and 50% of key stage 1 children representing the school in some form of sporting activity since 2012/3.
We also aim to develop those children who are already involved in the sporting life of the school to a higher standard and to allow them to compete at higher levels. This is achieved through entering teams in cluster and district competitions and our teams have won through to county finals in many different sports.
Our children all swim weekly for 15 weeks of sessions during Year 3.
A wide range of PE is delivered to the pupils, which aims to engage and inspire all pupils through the balance of Participation and Excellence:
Participation
Sports taught are wide and varied, both during the school day and as extra-curricular clubs.
Opportunities include
traditional team games; football, netball, hockey, cricket
Individual pursuits; cross country, fitness training, golf
Bespoke activities: fencing, archery, climbing
In addition, this year some Paralympic games were introduced to the school as a natural extension of our Olympic themed term; the teachers were trained, and the pupils have enjoyed learning the skills associated with these games. The Olympic values are still prevalent across the school.
For the past 5 years, funds have been used to employ a Specialist PE teacher and this expertise is used across the school to teach pupils from Year R – Year 6 in PE activities ranging from basketball to multi-skills.
In pupil questionnaires, for example, P.E. is always the favourite subject of the vast majority of pupils. P.E. is carefully planned against key skills, and each pupil assessed regularly. Progress in P.E. is tracked across the school. This diet of sport builds strong relationships of trust between pupils and support staff and impacts positively upon the engagement and trust between them in the classroom. The discipline demanded of the children in sports impacts upon behaviour within the classroom, and the school attributes the excellent behaviour for learning within the school as a direct result of the culture of discipline, respect and dedication nurtured through sports activities. Since 2015, we have also used the REAL PE programme with all year groups and "Maths of the Day". We are now a Real PE Legacy School which is a two year programme which we hope will make a real difference and create a real legacy for every child.
In our experience, the key is to capture the imagination of the whole school community to generate excitement and interest in sports.
Excellence
In every aspect of school life, high expectations for all pupils are evident and ingrained in the culture and ethos of the school. Not unlike every other school, there is considerable pressure to maintain standards and outstanding status, but the school's leadership recognises that one of its key contributing tools for success has been the importance placed on competitive sport. Through sport, the children begin to develop the important qualities of discipline, resilience, communication, teamwork, and ambition: qualities that they are then able to use in their learning within the classroom.
From an early age, competitive sport is nurtured and encouraged, with KS1 pupils preparing for and entering local competitions in athletics, football, and gymnastics. In KS2, the school's policy is for every child to take part in at least one sport festival, with staff identifying the pupils with specific talents in, for example, football, basketball or orienteering. Skills are taught through P.E. lessons and through a wide variety of sports provision offered after school, both through Teachers but also through highly skilled Teaching Assistants who, with their skill and enthusiasm, ensure that sport is enjoyed by all.
In Year 5 & 6 we deliver a Sports Leadership programme. The pupils use this to teach, plan and assess PE lessons and provide extra-curricular sporting opportunities for other pupils. This is an engaging project for all pupils.
We have developed Assessment proforma for all aspects of PE. These are easy to complete documents which allow to easy assessment of pupils and note next steps.
The school is keen to provide a wide range of extra-curricular clubs for pupils throughout the year. Pupils enjoy the opportunity to try new sports such as Badminton, Netball, Karate, Street Dancing, Tennis, Football, Multi-skills, Hockey, Cricket, Rounders, Athletics and Cross Country. We monitor participation and check uptake against gender, SEN and free school meals. We also enter a wide range of competitions in these sports and in 2017/18 qualified to enter the North Yorkshire finals in Sportshall Athletics, cricket, quicksticks hockey, girls and boys football. We won the Harrogate finals in the Year 2 mixed football and quad athletics
Partnership Work
Our school is part of the Harrogate School Sports Partnership, a group of over 40 primary schools which plans competitions and festivals for the children. We have found this beneficial as it has given our children the opportunity to participate regularly in inter-school competitions and use the wider range of resources and venues which the secondary schools are able to offer.
There are a wide range of competitions, which allow all children to compete; for example, they recently organised a football tournament, swimming gala and KS1 multiskills event. In the Cluster we share documents we have produced; for example, a session was spent looking at how pupils are assessed, and successful proformas shared between us.
Sport events include: orienteering, rounders, tennis, cricket, golf, athletics, gymnastics, dance and rugby, and at Pannal there is 100% involvement in every event. The children's achievements, for participation or success, are celebrated every time in assembly through certificates of achievement.
Our annual School Games is supported by up to 40 young sport's leaders from the secondary school (Y10), who work towards the leadership aspect of their qualification through supporting at primary school events. For the pupils at Pannal, these young leaders provide excellent role models and they aspire to be like
them.
We recognise the impact upon community cohesion, which is strengthened through the school's
involvement in competitive sport. Pupils from local primary schools build good relationships with other children with whom they will move to secondary school with.
Parental involvement is high, with many of our parents offering to support or just come along and cheer on the team, and our relationships with parents are deeper and more impactful as a result.
Our local secondary schools offer a range of sports activities for local primary schools which we actively signpost our pupils to along with local sporting clubs.
There are barriers that have had to be overcome, particularly transport considerations. Partnership workings have addressed these barriers effectively, with the secondary school offering transportation, and careful planning of event locations by the School Games Organiser.
Whilst some schools choose to prioritise core subjects over the development of a strong sporting culture, we believe that the positive benefits upon the development of a child's character of competitive sport, believing wholeheartedly that a child who learns to be resilient, disciplined, respectful and determined in the sports field will apply the same skills within the classroom.
To find out more information on the Harrogate School Sports Partnership please visit www.harrogatessp.com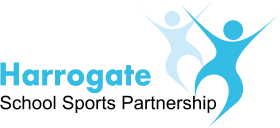 Click here to see a document explaining how we are using our PE and Sports premium funding
Click here to see the Sports Partnership Key Indicators of Improvement